The Handmade with Love Winter Giveaway starts in just a few hours. I'd like to introduce you to one of the sponsors of Linda's Lunacy for this giveaway.
La Bella Creations
Makes absolutely gorgeous tutus.
A lovely lime green and pink tutu with a criss cross pattern.
Queen of Hearts Tutu
Look how beautifully full this green, red and white tutu is. With a beautiful flower at the waist.
This is such a gorgeous tutu dress!
La Bella Creations does such beautiful work making all these tutus. I didn't see one that was made with less than 75 yards of tulle each. The really full ones, and the dresses are made with over a hundred yards! She does a great job embellishing the tutus also.
La Bella Creations
also makes matching doll outfits. You can even custom order the perfect tutu for your little princess. You can also visit
La Bella Creations on Facebook
.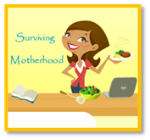 Come back starting tonight at midnight to enter the Handmade for Love Winter Giveaway at Linda's Lunacy to win a beautiful Tutu from La Bella Creations. It's not one of the ones pictured it, you'll have to come back to see how beautiful it is!
*Disclaimer - I received no compensation for this post. La Bella Creations is sponsoring the upcoming giveaway, but I received no products.